Katharine Goodenough, WWF
KBA Partnership
Thirteen of the world's leading nature conservation organisations launched an ambitious new Key Biodiversity Areas partnership in 2016. The KBA Partnership will enhance global conservation efforts by systematically mapping internationally important sites and ensuring that scarce resources are directed to safeguarding the most important places for nature. The impact of this vital conservation work will be enhanced by promoting targeted investment in conservation action at priority sites.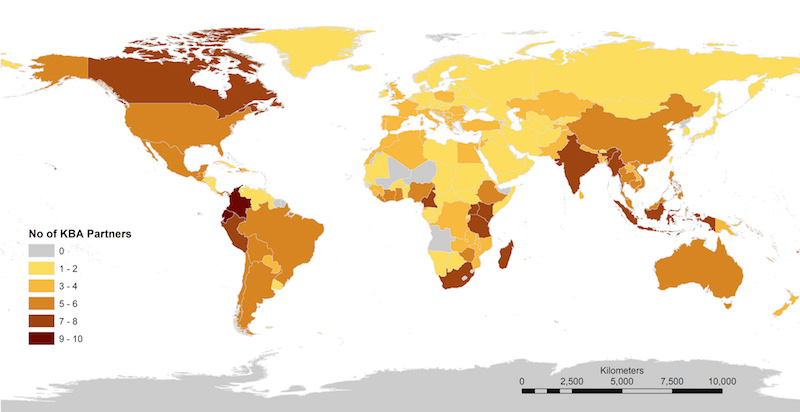 The KBA Partnership comprises 13 partners:
The text of the KBA Partnership Agreement can be downloaded here. Please, note that some of the Annexes to this Agreement may be subject to change as experience is gained during the implementation of the KBA Programme.
The KBA Partnership invites other suitable organisations to join and will work with governments, national and international agencies organisations and individuals to implement the global KBA programme in a transparent and inclusive way. For the first time the conservation community are now working together to identify and conserve the most important sites on the planet for nature.